Introducing a brilliant new podcast created by Ivan Munoz-Rodriguez and Nischal Acharya, 2 BiD4BEST ITN Early-Stage Researchers.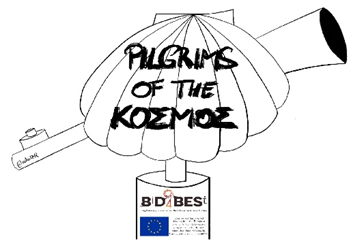 Their concept is to talk with other PhD/postdocs and senior researchers. They will introduce a wide range of topics covering the experience of working in academia to the tangible research field of the invited. The idea is to invite academics/researchers and partner organisations within the BiD4BESt consortium but also draw from outside the ITN community.
The pilot episode with Nischal is now available: (https://open.spotify.com/episode/2G7GSvubwieCL66ZNhZy7K?si=0528b71fcfed428c). In this episode Nischal Acharya talks about the differences of living and study in Nepal vs. Europe, generalities of the academia (time invested, the important role of supervisors, etc), and Nischal also gives an insight of his current research, AGNs, and the relevance of small-scale environment.
Twitter handle is @PilgrimsKosmos.