Eighteen months had gone by, and finally last week (4-8 April 2022) the majority of our Early Stage Researchers (ESRs) were able to meet in person as a group at the University of Southampton with the other ESRs joining remotely.
Weather wise, although some of the ESRs travelled from the Canary Islands, the sun was less keen to join them, and as this was the south of England and April, sporadic rain showers were inevitable. Luckily this didn't dampen spirits, and everyone got on with the job of working and playing hard at our training event.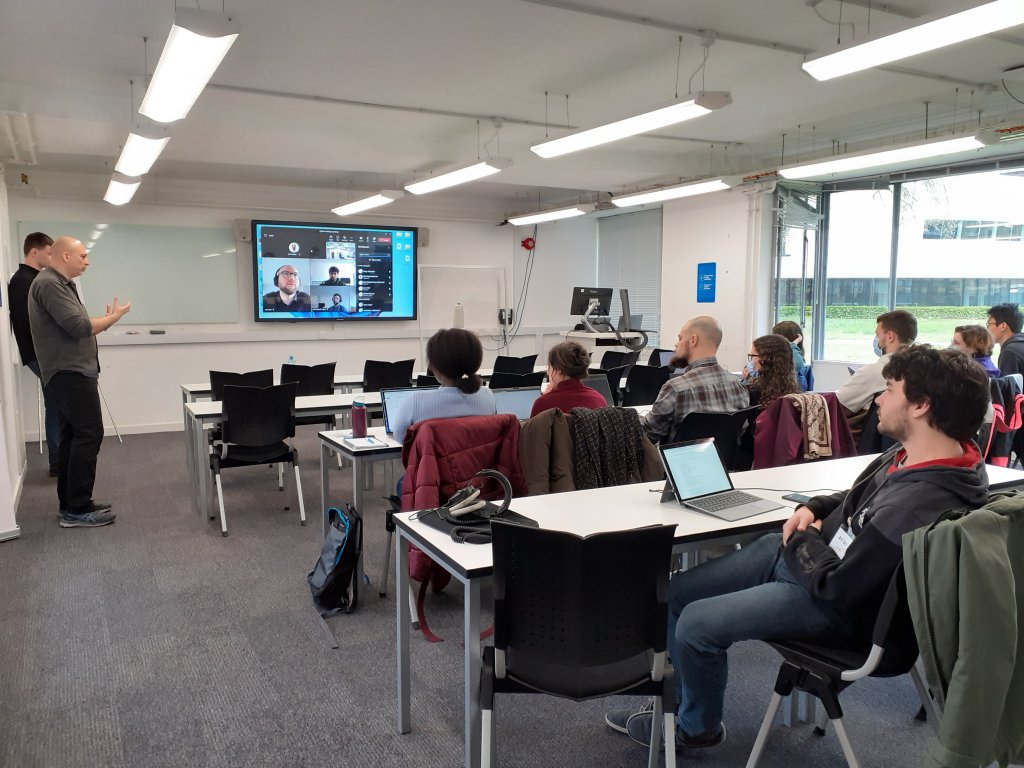 First two days of the event were with our partner organisation Mango Solutions, one of the largest data science consultancies in the UK with specialisms in the R language, Python, Artificial Intelligence, and Machine Learning. For our ESRs the focus was on Python at Intermediate level, learning how to write more advance Python code, debugging and profiling and creating classes. The second day the ESRs concentrated on building successful Python packages.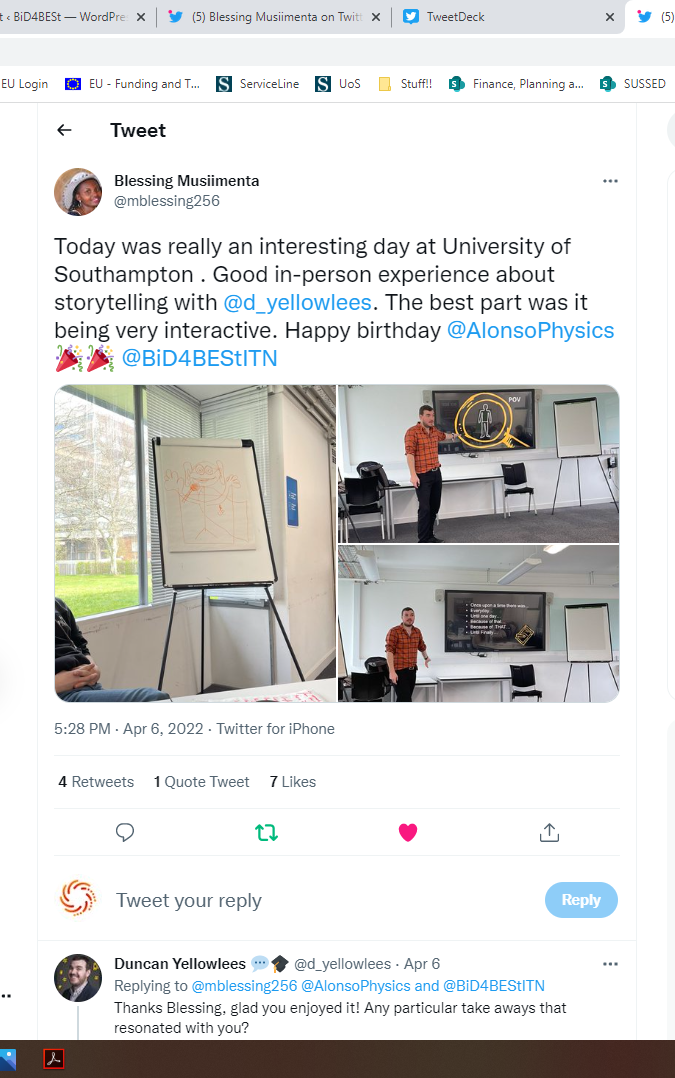 A change of pace and presentation style on Day Three with Duncan Yellowlees Training. Storytelling for Researchers and Delivery Skills were the chosen topics. These sessions were thought provoking and fun. Lots of laughter could be heard coming out of the training room!

The morning of Day Four, our Partner Organisation PreWarp shared their expertise on using optimisation in the fashion industry. It wasn't all talk, the ESRs were given quite a few tricky optimisation tasks to complete! PreWarp successfully hosted two secondments in January 2021, and in 2022 will be busy hosting four more secondments.
And finally it was the turn of the ESRs to share their research and results in response to their Work Package objectives.
Joining these sessions were principal investigators; Francesco Shankar (SOTON), Marcella Brusa (UNIBO), David Alexander (UDUR) and Carolin Villforth (UBATH).