The Spanish Astronomical Society's ( La Sociedad Española de Astronomía) annual 'Chat with an Astronomer' takes place on Thursday 18 February from 10am (peninsular time) as part of International Day of Women and Girls in Science activities
For 12 uninterrupted hours, anyone can easily connect to an online chat to chat privately in Spanish with a professional astrophysicist. The link to the chat will be enabled the same day of the activity.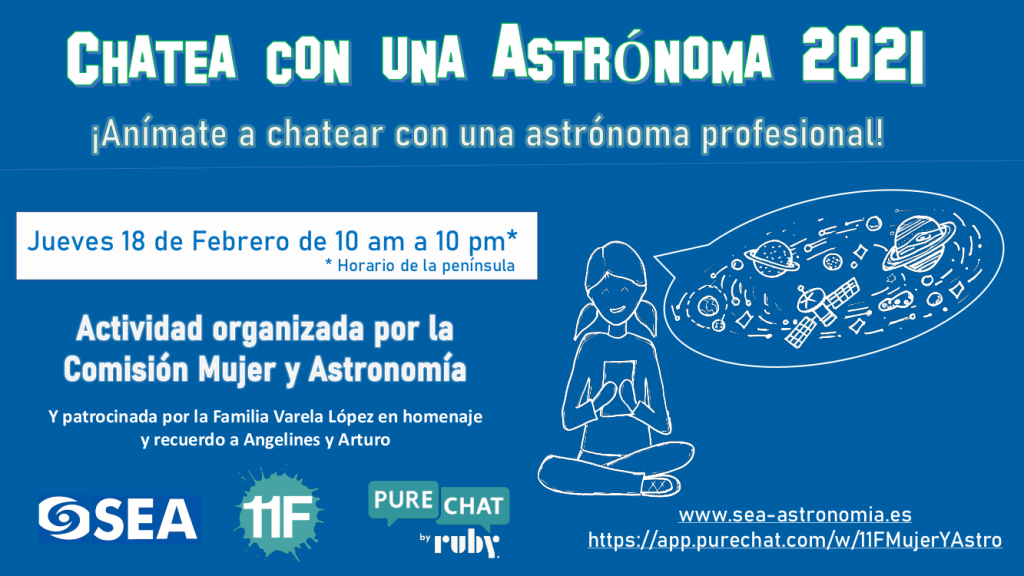 So if you are interested in general physics, astronomy, or want to know how to become physicist or astrophysicist, you may find you are chatting to BiD4BESt's early stage researcher Alba Alonso Tetilla.